Registration for 

Individuals Open Gym League

Sundays - Indoor

Co-Ed


This page was last updated on: January 5, 2016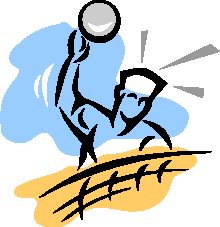 Exciting New Concept for Open Gym.

Join Anytime

Enter phone numbers with area code in this format (XXX)  XXX-XXXX. Please provide at least one phone # for emergency contact.

Which Level will you consider playing on?

(Check all that you are available): 

Which Level is your first preference? 

(check one only):

All players must also fill out the  on line waiver form using the link below.  On this form please select "Open Gym" for your team from the drop down menu.  If you are also playing on one our our regular league teams, please select "Open Gym" for your 2nd or 3rd team on the form.  This must be done before you first play but only once per calendar year.  

Payment and Refund Policy:

Your check will not be cashed until we confirm we have the minimum number for an open gym.  After that point all individual refunds are subject to a $10 handling fee except on your first night of participation there is a money back guarantee and all funds paid are refundable if you are not satisfied and withdraw. 

DON'T FORGET TO HIT SUBMIT

Positions you play (Optional)

(Check all that apply): 

Comments - .

Please indicate for which sessions you are signing up.

   On Line Registration Form Begins Here

DON'T FORGET TO ALSO FILL OUT

REGISTRATION FORM BELOW



Winter 2014 Open Gym 

Prize Winners



This page is obsolete. Please go to our 

 and click on the Open Gym Registration there.