This page was last updated on: May 20, 2021
Tuesdays (Fall) & Sundays (Fall, Winter & Spring) at Ingraham High Schools

Registration opens on home page in August, December & March

Registration opens on home page approximately April 1   

Please use the above links to the on line registration forms for team registration and for player waivers.  If not active check the Home page for links.  If for some reason they do not work for you, email us and we will send you a PDF form.

It is mandatory that players register on line so that they are electronically added to the team roster.  Make sure you find out from your captain, the following information before registering on line:  Exact Name of Team, Day and level team plays on.

The forms on this page are for A/E Volleyball Programs.  

Do not use them for Cascade Junior Girls Volleyball Club events.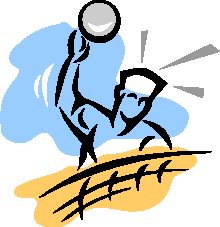 Tuesdays,Wednesdays & Thursdays at Roosevelt High School 

(Sping Session - registration opens on home page in mid January