Adult Co-Ed League Team Registration

Summer Outdoor 2023


This page was last updated on: May 6, 2023
This League will start May 30, May 31, or June 1 depending on the day you select to play 

(subject to government approval)  

Season ends with an all day tournament on 

Saturday Aug 26th (Level 1 & 2 teams) or Sunday Aug 27th (Level 3 & 4 teams) 

Games for each group rotate between 

north Seattle Parks 

(depending on availability and conditions)

The team fee for Summer 2023 is $540 (Zelle cost with $6 discount)  

($487.32+ $52.68 WST) 

based upon a 11 week season followed by season ending tournament (for all teams)  

(Sorry no refund if not attending the tournament.) 

Please note that we are no longer using PayPal. We have 2 methods of payment available:

Online with Zelle - $540.00 (includes a $6.00 discount for using this method)

Mailed or Hand-Delivered Check - $546.00

<Sorry, no credit cards this year>

  Use General Info button to the left for more detailed information & rules.

List of teams signed up & paid so far is on our homepage. 

(Below Summer Registration link).

We recommend that top 2 teams in each group from last year move up a group and the bottom two teams move down (click links above or below for guidance on what level is equivalent to the levels used in the past.  

Teams that play competitively year round should sign up for Level 1 or 2

ON LINE REGISTRATION FORM STARTS HERE: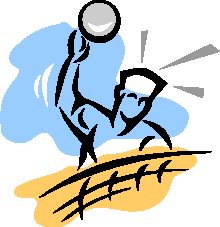 Team Name (returning teams - 

select name from drop down list):

Please use 
INDIVIDUALS TEAM FORM
if you are an Individual signing up for a team to be created of interested individuals which may be created in any of the groups that have an opening.
All players, including subs, must fill out the online waiver form.  This waiver form only has to be done once in a calendar year and will be good for all the 2023 sessions including both the Outdoor & Indoor 2023 seasons.

Refund Policy:

  All other refunds are subject to a $25 handling fee.            No refunds within 2 weeks of league start (unless there is a team on the wait list for your group that is willing to take the spot.)

When paying by check, PLEASE INDICATE ON THE MEMO LINE OF YOUR CHECK : 

THE NAME OF YOUR TEAM, THE NIGHT AND THE LEVEL OF PLAY

or if paying by Zelle, include that info in memo within Zelle or send us a follow-up email with that information and include the email address of the person with the Zelle account.

The team fee for Summer 2023 is $546  ($6 discount if using Zelle)  

Priority for a spot in an individual group will be in the order payment is received.  

($6 discount using this option plus no postage needed & same day receipt of payment.)

To use Zelle, Download the App on your phone, Follow the instructions to link it to a bank account 

Payments may be made by mailing or hand delivering a check for $546.00 payable to A/ E Volleyball to:

                 A/E Volleyball Association

                                  c/o Scott Baumler



                                  2821 Second Ave #1201                            

      Seattle, WA  98121

Hand delivered payments to this address should be in an envelope addressed to Scott Baumler 

Pease hand to the attendant on duty in the lobby.      

 LEVELS 

Level 1: A/BB (T-I, W-I  and R-I) comparable to the A/E Indoor Sunday Indoor Level 1 League at 6:45 PM Sundays and formerly referred to as Formal A/BB or Informal Serious in past summer A/E outdoor leagues.

Level 2: BB/B (T-II, W-II and R-II) comparable to the upper group of the Sunday A/E Indoor Level 2 League at 2:15 PM Sundays and formerly referred to as Formal B or B- or Informal Intermediate-Group A in past summer outdoor A/E Leagues.

Level 3: B (T-III, W-III and R-III) comparable to the lower group of the Level 2 league at 2:15 PM Sundays and formerly referred to as Informal Intermediate Group B in pre-2022 summer A/E outdoor leagues.

Level 4: B-/C (T-IV, W-IV and R-IV) recommended for teams new to volleyball leagues or only play in the summer, or teams that are primarily an office team - formerly referred to as Informal Casual in pre-2022 summer A/E outdoor leagues.




Firm Name or Affiliation if any:

Team Name for new teams (or new name for returning teams above):

Note that an Alternate Team Contact Person is required as a back-up 

in case we can not contact the Captain for some reason.

Include area code

xxx-xxx-xxxx 

If cell # is not avail.

Provide work & home #  

We will only call you with/for important information

Alternate Team  Contact Person  First Name:

Alternate Team Contact Person  Last Name:

Include area code

xxx-xxx-xxxx 

If cell # is not avail.

Provide work & home #  

Desired Day and Level of Play:

Does your team team have an outdoor net system?

(Poles, Net and Lines suitable for 8 foot high set-up. 

On half your games, your team will have net duties.

(If you do not have one you will have to borrow one.)

How do you rate your outdoor net system?

Alt. Contact email address:

Re-enter Alt. Contact email address:

Teams find it more convenient to own their own net, but the league has several nets that can be reserved and then checked out for one day.  (limited # can be checked out for season with a $150 deposit)

MAKE SURE TO HIT SUBMIT

 (But please only click it once).

See instructions below for payment.

Method of payment (must check one)

Name of person/business making payment

(or email address of Payer if using Zelle)